Pinot Fest Schedule of Events
JOIN US – May 19-21, 2023
Reserve lodging now on nearby Mendocino Coast
A 3-Day Festival of Pinot Noir, Food, Music, & Education in the Vineyard
The safety of you and our community is important.
Be sure to book your lodging and secure your designated driver for the event. 
2023 Technical Conference
Friday, May 19th 8:30am – 4:00 pm
Mendocino Fairgrounds
Educational panel discussions, focused wine tastings, and more, with breakfast and lunch provided. Learn from winemakers, vineyard owners, wine educators and members of the wine industry.
Morning Sessions:
Historical Perspective of Vineyards and the Valley's Future:  Historic vintners will reflect on how vineyard practices evolved and considerations for the future. Experts will discuss soil health & carbon sequestration, water rights, and protecting the Navarro river shed. Moderated by Linda MacElwee, The Mendocino Resource Conservation District.
The Role of Barrel Aging in Pinot Noir:  Exploring different barrel cooperages and how the use of oak influences the winemaker's style of wine.  
Afternoon Session:
40 Years of Anderson Valley Pinot Noir: In Conversation with Old Roots and New Shoots: A review and celebration of the establishment of the Anderson Valley appellation in 1983 and how it has become the world-class wine region we know and love today. Moderated by Alder Yarrow (Vinography).
Limited Number of Tickets Available
2023 Casual BBQ & Sunset in the Vineyard
Friday, May 19th, 5:00 – 8:00 pm
Lula Cellars
One of the most favorite events of the festival is the casual BBQ! Mingle with locals and winemakers, while soaking up the vibe of our amazing community. This year's BBQ will be held in the Deep End of the Valley, with live music and tons of great wine! Relax amidst the beautiful views at Lula Cellar for live music and Lula Cellars renowned Pinot Noir, Gewürztraminer, and wines along with special bottles shared by the valley's winemakers. Optional – bring a bottle to share!
Tickets sell out so reserve early.  Ticket Required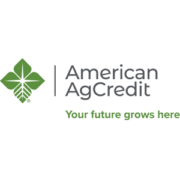 VIP Bubble Lounge
Saturday, May 20th 10:00am – 1:00 pm
Scharffenberger Cellars
Only 75 tickets are available to gain VIP access to this exclusive room on the beautiful grounds of Scharffenberger Cellars in Philo. Sample some of the best sparkling wines from the family owned Estates from the Anderson Valley and the Champagne region of France. You can taste wines from Roederer Estate, Scharffenberger Cellars and Champagne Louis Roederer.
Snack on hors d'oeuvres, Tsar Nicolai Caviar and talk to winemakers and like-minded bubble aficionados while gazing out over the beautiful Scharffenberger Cellars vineyards, just steps from the grand tasting event.
Tickets Required
Grand Tasting
Saturday, May 20th 11:00am – 3:00 pm
Scharffenberger Cellars
Sip, sample and savor Pinot Noirs and artisan small bites from more than 50 wineries and the area's best restaurants and caterers. Taste wines from more than 50 producers in the beautiful vineyards of Scharffenberger Cellars, set against the golden hillsides of Anderson Valley.
Live music and world-class chefs will serve up perfectly paired goodness from all corners of the venue. Look for the sparkling wine signals to discover the many producers who are crafting artisan bubbles from Pinot Noir!

Ticket Required
Winery Open Houses
Sunday, May 21st 11:00am – 5:00 pm
Various Wineries (COMING SOON – See Below for List of Participating Wineries)
Stock up on your favorites at Participating Wineries!
Meander along Highway 128 and stop at participating wineries for a little extra wine tasting, music, bites, and special winery promotions. Advance reservations are required. Some wineries will remain complimentary and others will charge. Learn more from each winery.
(Mostly) Tickets Required – winery specific
2022 Participating Open House Wineries
2023 OPEN HOUSE SUNDAY SCHEDULE COMING SOON
Sunday, May 22nd 11:00am – 4:00 pm
Individual Winery pages will be updated as we receive information (click on each winery logo to learn more). All reservations and walk-in admittance will be managed by the winery.
Sign Up for Our Newsletter
CONTACT US
Anderson Valley
Winegrowers Association

info@avwines.com
Phone: (707) 895-WINE